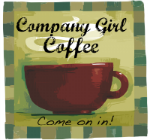 Highlights
*Wedding rehearsal and dinner
*Len & Bonnie's wedding
*Melody's last gymnastics class/show day
*Summer Reading Program begins!
WEEK 23 OF 52 album
Upcoming
*MOPS Planning Retreat
*Arts and Crafts at Creekside
*Girls singing in children's choir
*Melody's play audition
*Cousin's graduation
This Week's Post
*Review: 51 Frugal Father-Daughter Dates eBook | Post
*Mr. and Mrs.
*Monterey Trip: Coffee
*Hide His Word: Reviewing
*Review: Red House Cafe
Another full but fun week. The biggest highlight of the week was celebrating Len and Bonnie's wedding. It was quite the adventure having the girls as flowergirls and Norm as the best man, and traveling back and forth for the rehearsal day and the wedding day. Luckily, the weather cooperated with us…mostly. I am still feeling exhausted from the past 2 weeks, and hope to get back to some kind of "normal" soon.
Anyone else recovering from anything this past week?
- Joyce
P.S. The website we use to embed our slideshows from Picasaweb doesn't seem to be working, so hopefully you can still enjoy the photos from YouTube.